About
---
First published in 2008, 'Sampath Menon Writes' is a Street Photography, Design, Travel and Inspiration website that seeks to capture the goodness around us. The site is maintained by Sampath Menon. Let's connect on Instagram? Here: https://www.instagram.com/sampathmk/
About Sampath Menon
Sampath is an IT industry veteran and a tech entrepreneur. As an entrepreneur, he successfully co-founded and helped scale 2 award-winning Tech startups: Callystro.com and Semnox.com.
Callystro has a Design Studio that helps Corporates with innovative design-led technology initiatives. Another division in Callystro helps thousands of under-privileged students learn life skills, school educational topics, and gain financial literacy through the power of games.
As part of his work, Sampath and his partners have won several National awards including the 2012 ET Power of Ideas, the Pearson Affordable Learning Cohort, and the Nasscom Social Innovation Honours to name a few. Cobels, a Callystro product, is a learning-games program for K12 that has revolutionized learning in the social sector.
Several leading NGOs in India including Pratham, EkStep, Central Square Foundation and Akshara Foundation work with Callystro in spreading learning to the poorest of the poor in India.
Sampath enjoys travel, photography and interaction with like-minded people. Sampath is open to design or education consulting on a pro bono basis. Sampath enjoys writing in his free time. Following are some publications that have carried Sampath's articles, or featured stories about Sampath: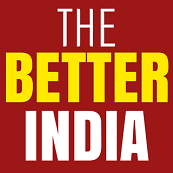 Nat Geo profile: https://yourshot.nationalgeographic.com/profile/1209518/
Facebook: https://www.facebook.com/sampath.menon.7
Twitter: twitter.com/sampathmenon
Flickr: flickr.com/photos/sampathmk/
About: http://about.me/sampathmenon
Aquarian. If you think that'll help you get to know me better.
Disclaimer: All views expressed on this blog are my own. My employer has got nothing do with any of this.
© All text, images and ideas on this blog are copyrighted by Sampath Menon. If you would like to use anything from this site, please seek explicit permission.