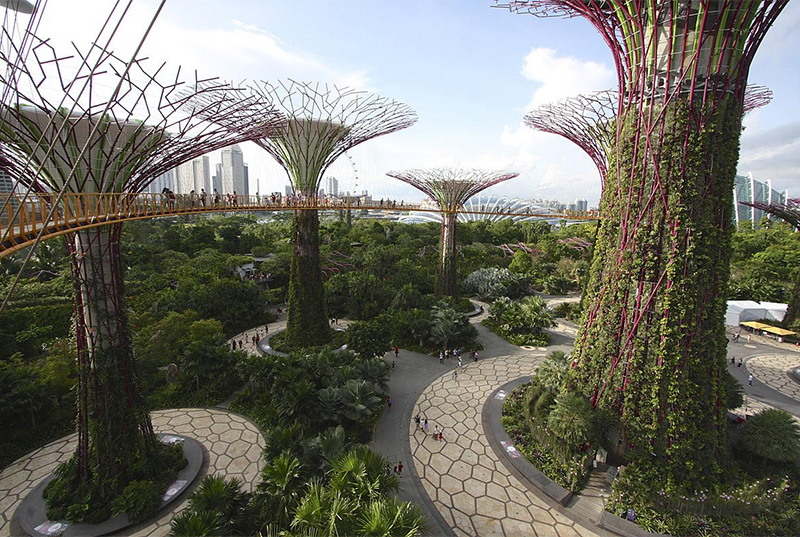 Magical Places in Singapore You Don't Want to Miss
---
Planning a trip to Singapore? Read this article to get some new ideas on places to see in Singapore. Contributed by our guest author Elma Humpries who is photographer, blogger, and explorer who is in love with flowers. Note: All photos in this article belong to their owners – links to the original are provided with the images.
Even before stepping foot into Singapore, you would've probably heard about all the magical destinations you must visit as a tourist. Here, we're going to help you with a few mind-blowingly amazing destinations to add to your bucket list. Although there's plenty to see in Singapore, there are those special places you must not avoid while in Singapore; visit these, and you will be part of an elite club of people who have witnessed these incredible places.
Gardens by the Bay
Pictured above (Image original source: https://en.wikipedia.org/wiki/Gardens_by_the_Bay). One of the first destinations that I (along with the rest of Internet probably) recommend, is Gardens by the Bay, and for a good reason. Even the best florist in Singapore admires this Garden in awe. With epic 'Supertrees' right in the heart of the gardens, they collect solar energy as well as views of all those stunned by this miracle of the modern age. Although it's a relatively new landmark, it has quickly become a must-see attraction.
Marina Bay Sands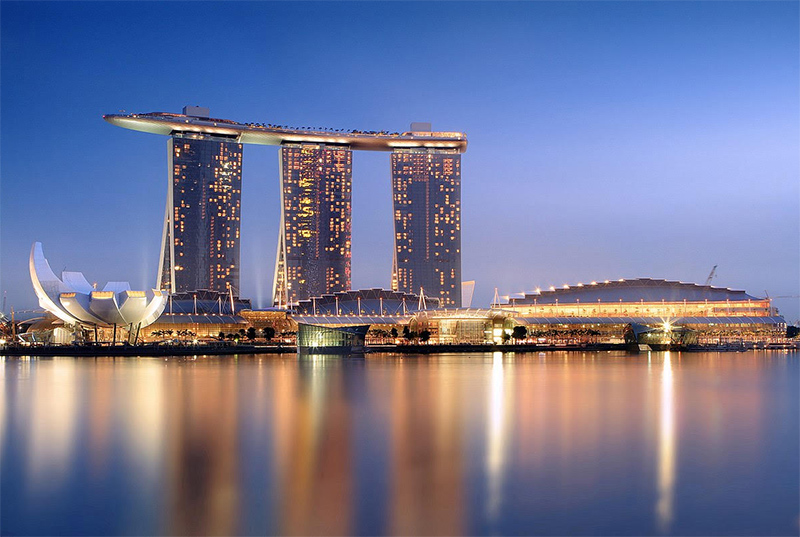 Image original source: https://en.wikipedia.org/wiki/Marina_Bay_Sands
Marina Bay Sands is another relatively new landmark that is equally impressive which must be added to your bucket list. Offering magnificent views of the Singapore skyline, the observation deck not only defies all laws of nature, but is also one of those destinations that will deliver an epic background for the most memorable photos. Being home to the world's largest infinity pool makes it even more special.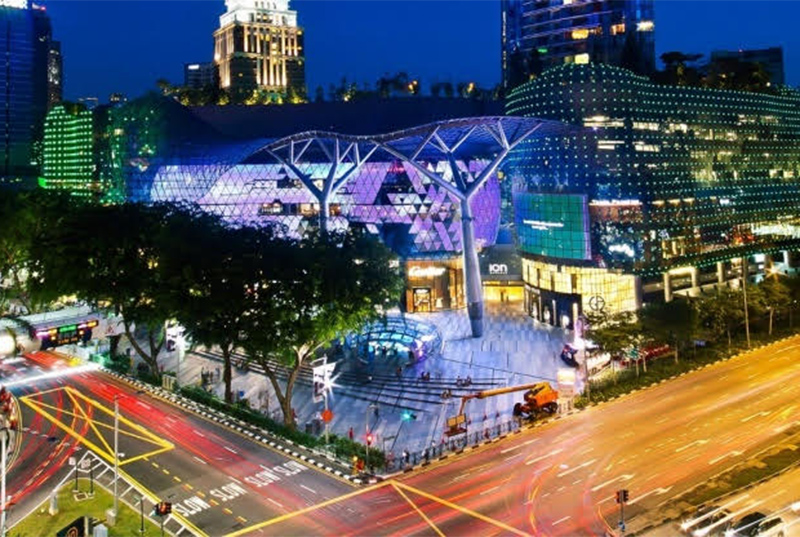 Image original source: http://www.visitsingapore.com/see-do-singapore/places-to-see/orchard/
Shopping enthusiasts and all those who are eager to soak in a bit of the everyday life in Singapore must visit the Orchard Road. As THE retail centre of Singapore, it offers visitors 2.2 km of the good old 'shop till you drop' experience. Warning: A trip to this place could empty out your wallet.
Sentosa Island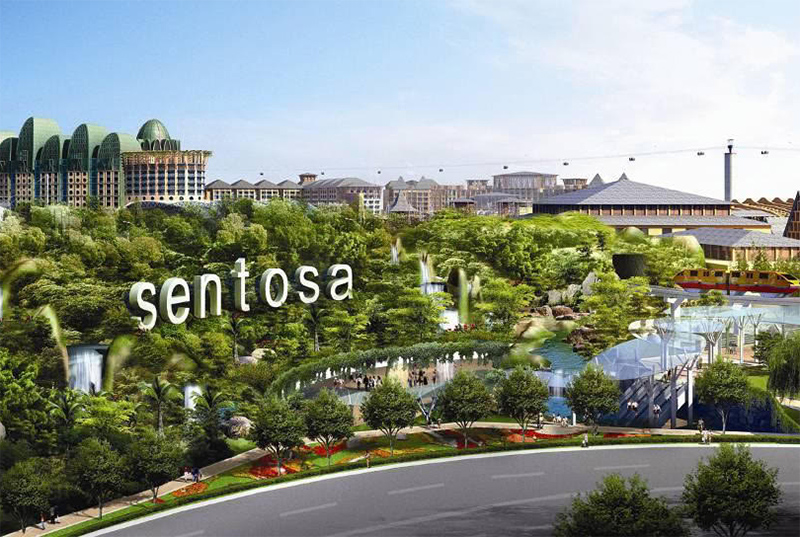 Image original source: https://weisongfyp.wordpress.com/sentosa-island/
For a little bit of island magic, pampering and tranquility, Sentosa Island is the place to go. But don't make a mistake, it's not your ordinary resort. Boasting some of Singapore's most beautiful beaches, tropical scenery as well as plenty to do, it's an inevitable destination, and not just for tourists. Sentosa is the getaway you need, and a place where you'd want to live under a palm tree and feast on coconuts. It is also a place where you can absorb all the culture you could, offering museums, galleries, theatres and so much more.
Merlion Park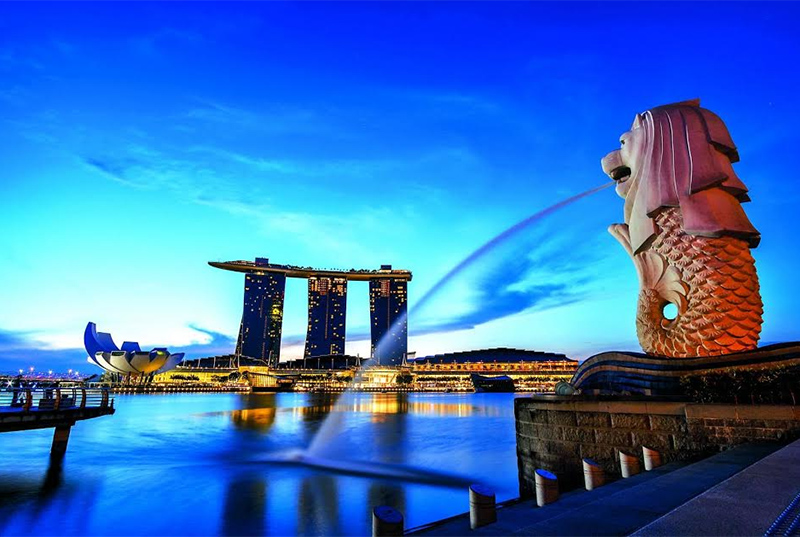 Image original source: https://www.youtube.com/watch?v=Kl70vrykhgY
Honouring the city that started as a small fishing village, this statue has been photographed so many times – we won't be able to count even if we wanted to. Located near the CBD district, this is the iconic statue that has a lot of history behind it, and is definitely unlike anything you've ever witnessed.
​While Singapore is filled with so many beautiful buildings, parks, gardens, statues and islands, these are definitely a few of the most iconic landmarks that you must visit. So take a trip to these beautiful locations, and we promise you that it will be an enjoyable experience.